ATTENTION: Tree Shortage
Only Pre-Cut Trees Available
Final Day December 4th & 5th

The high temperatures in spring caused needles to turn brown on many of our trees, and killing some of them. We lost at least a third of our seedlings. Virtually all farms in the Pacific Northwest suffered from this, which will compound the ongoing tree shortage.


Due to this we will be open for one weekend only (Thanksgiving weekend).


Many of the damaged trees will recover with new growth in the coming years. When selecting your tree, please leave those trees alone so we can enjoy them for future Christmas seasons.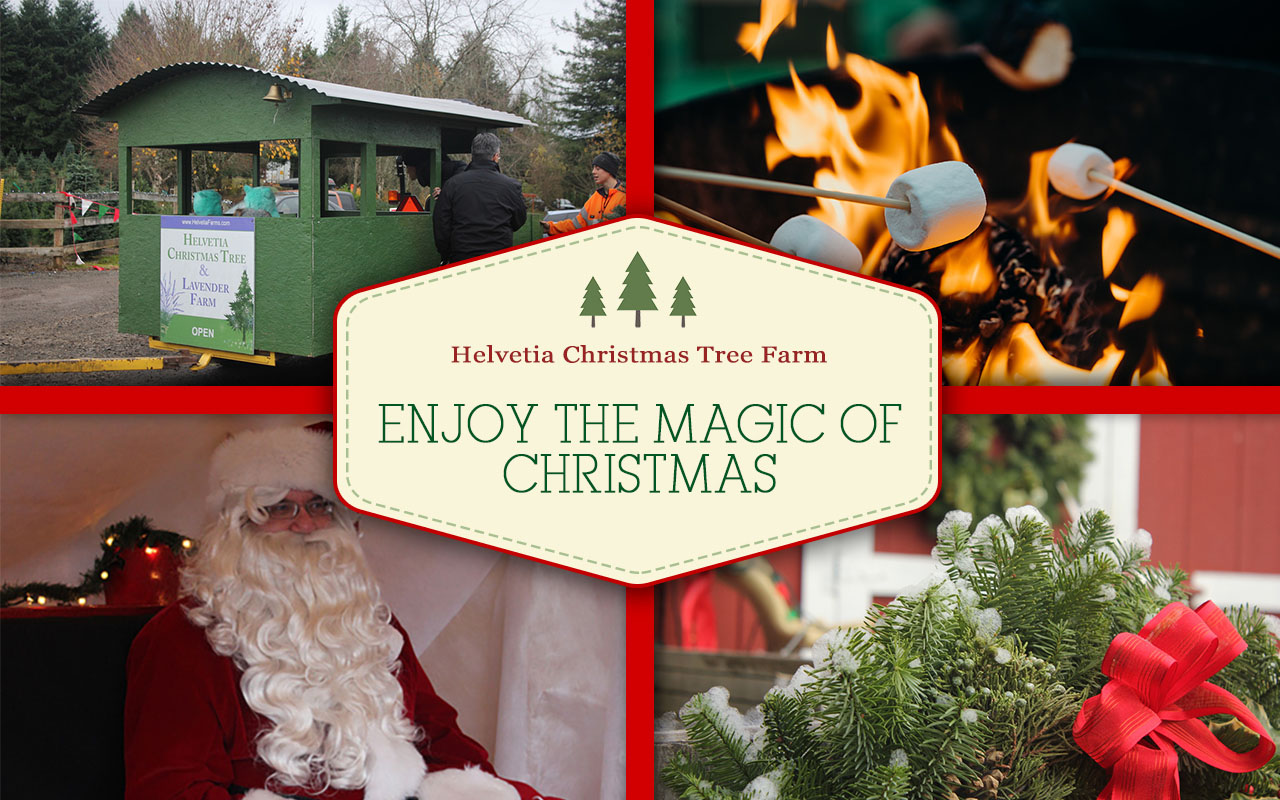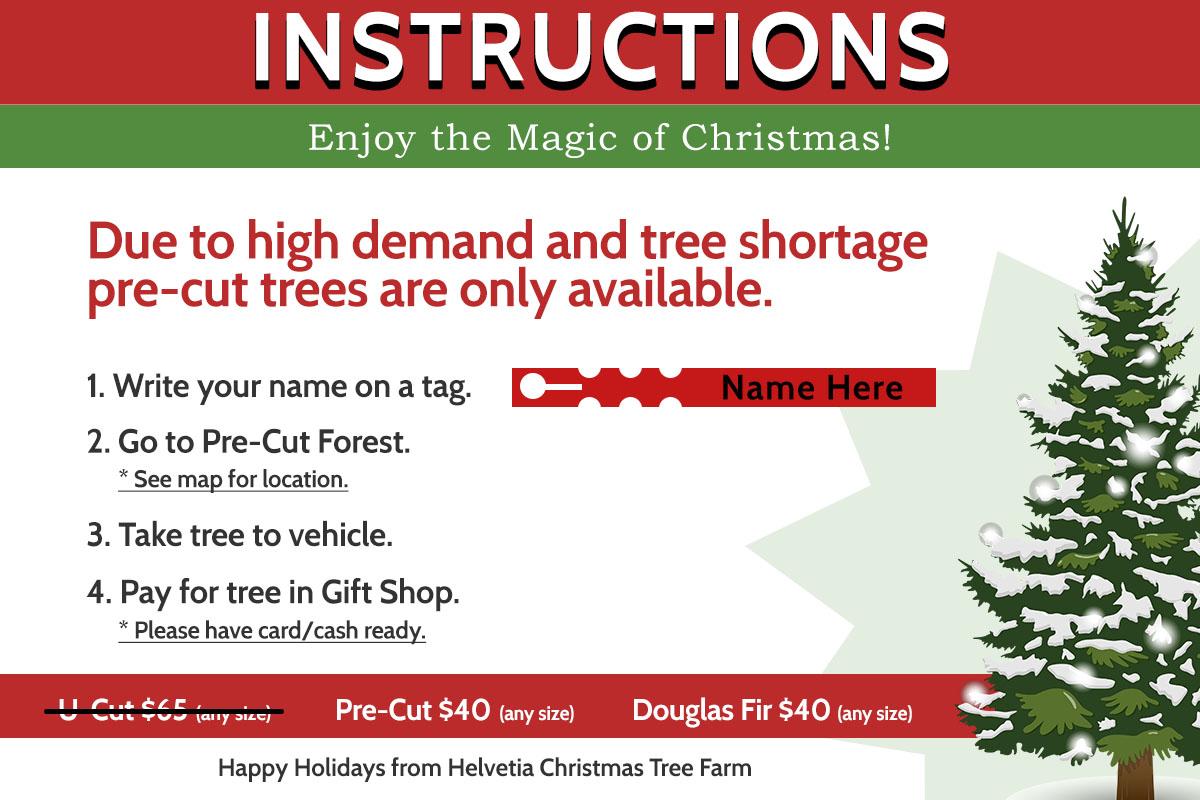 TREE FARM OPENING WEEKEND
We will be open for u-cut one weekend only during the 2021 season, November 26th, 27th, and 28th from 9:00 am - 4:00 pm. We look forward to seeing you!

FINAL WEEKEND UPDATE

We will be open for pre-cut trees only on Saturday, December 4th and 5th from 9:00 am - 4:00 pm.

PRE-CUT TREES & SIZES
Nordman (Turkish) and Douglas Fir Trees ranging from 5ft - 8ft.
U-CUT TREES & SIZES (CLOSED FOR 2021 SEASON)
Noble Fir, Grand and Turkish (Nordman). We have a selection of natural untrimmed pre-cut Christmas trees to choose from also.
Tree sizes range 5ft - 10ft (remaining u-cut trees limited for 2021 season).
PRICES
U-Cut $65 (CLOSED FOR 2021 SEASON)
Pre-Cut $40 (any size)

Douglas Fir $40 (any size)

WREATHS
Beautiful handmade wreaths range between $25-$40.
FEATURES
... includes choice quality trees, tractor-train rides, tree field pick-up, an open fire pit with free marshmallows, snow (artificial) every five minutes, photo-op with The Grinch in his sleigh, a shop full of unique gifts and lavender products.
GIFT SHOP
Browse our gift shop and choose from a large selection of lavender-themed items and handcrafted gifts. Experience a market-style atmosphere as you discover offerings from an array of local vendors.
PAYMENT
Cash, checks, and credit/debit cards.

12814 NW Bishop Rd, Hillsboro, OR 97124 - Tel 503-334-0905 - info@youcut.com